Welcome To The Soft Wash Boys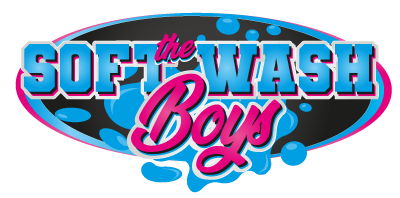 Soft Wash Boys Services
Take a quick look at our services, if you have any question fill out our contact form or or call today!
Our Working Process
Here at The Soft Wash Boys you will experience unmatched service and a professional job for your home or business.
Want to request a free estimate?
Contact us today!
What's Client's Say
About Us
I recently used The Soft Wash Boys for a commercial property that had not been pressure washed in quite some time. Lucas and his team were wonderful to work with and the results were fantastic. It was great to see the dirt just wash away. I highly recommend booking
Roseann A
I hired Soft Wash Boys to clean my vinyl siding and gutters on my 2 story home. I requested a price quote and Lucas, an owner, got right back to me and came to my home the next morning. The price was reasonable and in line with another price quote and I accepted. What i liked was the soft wash aspect Lucas explained, utilizing water and a mild environmentally friendly chlorine type soap, not a hard power washing that can damage surfaces. Within a few days the other owner and help arrived in a very state of the art self contained truck with reels of hoses and solution tanks on it that looked really professional. Before they started they draped blue tarps over my landscaping bushes for protection. They sprayed (softly)the solution on the siding, windows, trim and gutters. After a period of time, they rinsed down the entire house with water, including the walkway, driveway and and deck to remove any remaining solution. My house looked much cleaner and brighter and all the mold on the North side was gone. My white trim and gutters looked almost like new, considering they are 20 years old. The Soft Wash Boys did a really great job and I highly recommend using them to clean your
Richard dragani
Used them to clean my entire house. Did an excellent job. Great customer service. Would highly recommend
Ralph Salerno
5+ Stars! We have been looking to have our roof cleaned for a few years and finally made the choice to go with Lucas of the Soft Wash Boys. Lucas was extremely professional when giving us a quote and looking over our house. Lucas showed up on time and had the job done in hours for an excellent price. Due to how unique our roof is, I didn't think it would come out this good. Completely exceeded my expectation and will be using them in the future! Thanks
Steve Sierzant
Nick was so professional! He had great communication and was so helpful and accommodating! They did an amazing job cleaning my house, backyard and fences! I highly recommend their services! I will definitely use them
Stephanie Sikorski